Nursery Ninajs ®
Karate class for kids, specifically toddlers!
Finally, a course dedicated for 2-3 year olds!!  Martial arts schools have often lumped all children 7 years old or younger into one group setting (tiny tigers, little dragons etc).  Some karate schools won't even work with kids 3 or 4 years old due the challenge. The truth is, these young ninjas require very specialized training, many times with the assistance of their parents:  Mommy and Me and Daddy and Me karate!  Nursery Ninjas is the first and only course in the Pittsburgh region created by certified teachers, educators and industry professionals from the ground up to cater to children 2-3 years old.
---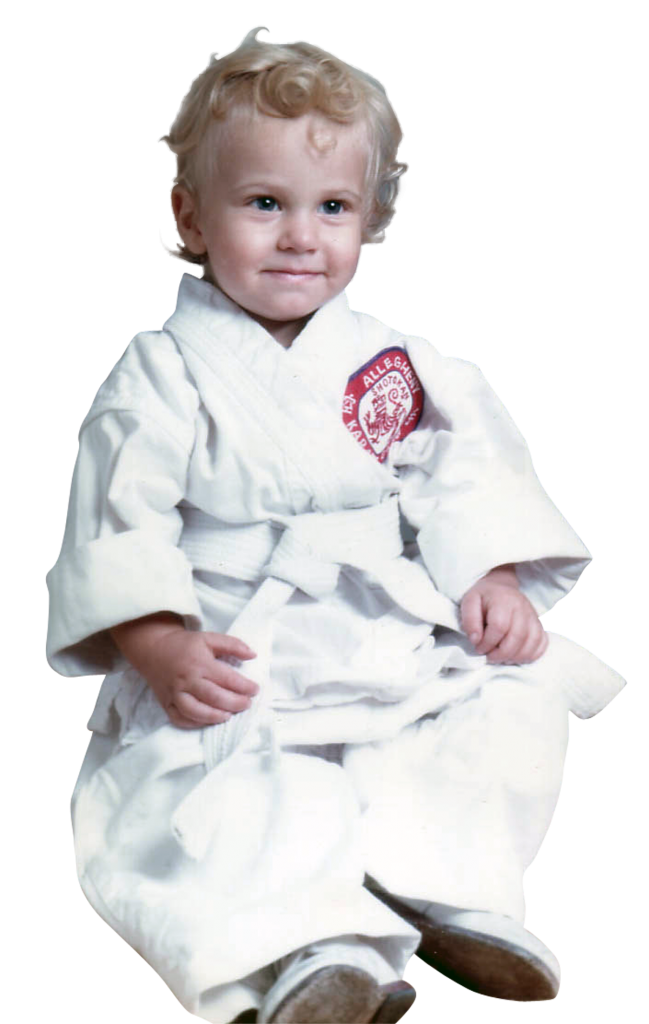 Nursery Ninjas is a revolutionary new program developed from scratch to engage the youngest little ninjas.  Our courses focus on cutting edge brain training and neurobics which include memory and focus drills coordinated with music and movement.
The Viola family is a Pittsburgh karate legacy with generations of teaching experience you can trust. William Viola Sr. is not only a pioneer of Martial Arts instruction, but is also a retired public school teacher serving over 30 years.  His wife Barb is also a lifelong educator and member of Norwin School Board.
His son, Bill Viola Jr, has been involved in karate for over 30 years and his wife Jennifer has a Masters Degree in Elementaryeducation. Bill's sister Addie also has a Master's Degree in Elementary education (teaching Kindergarten in the Bethel Park School district).  Both Jennifer and Addie have served as an advisers to help create unique Norwin Ninjas workbooks and curriculum.
Jennifer founded 123mommyandme an innovative parent bonding class for 1, 2, and 3 year olds.  She has taken that experience and expanded the course to include karate.  The result:  Nursery Ninjas!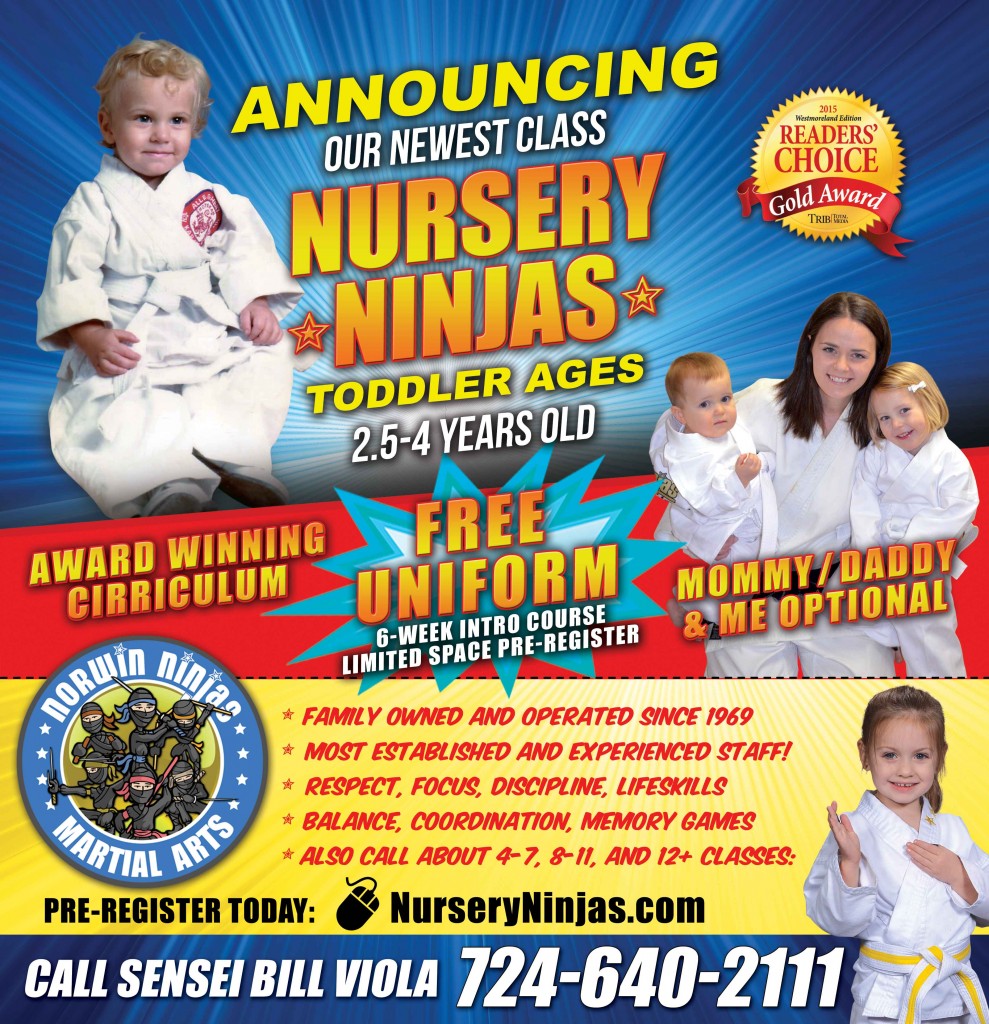 Nursery Ninjas is the sister program of Norwin Ninjas (5-7 year old course).  All course are under the Umbrella of Allegheny Shotokan Karate established in 1969 by Sensei Bill Viola Sr.